Hamilton's LRT is set to begin construction next spring, and once again is under threat of privatization from Doug Ford and Metrolinx.
Together back in the summer of 2017, we demanded that Council ensure that the City of Hamilton and the Hamilton Street Railway (HSR), Operate and Maintain the system. We won then and we can win again with your help. Sign our petition, reach out to your elected leaders. Let them know you won't tolerate the privatization of our transit! Let's put the Rail back in the Hamilton Street Railway!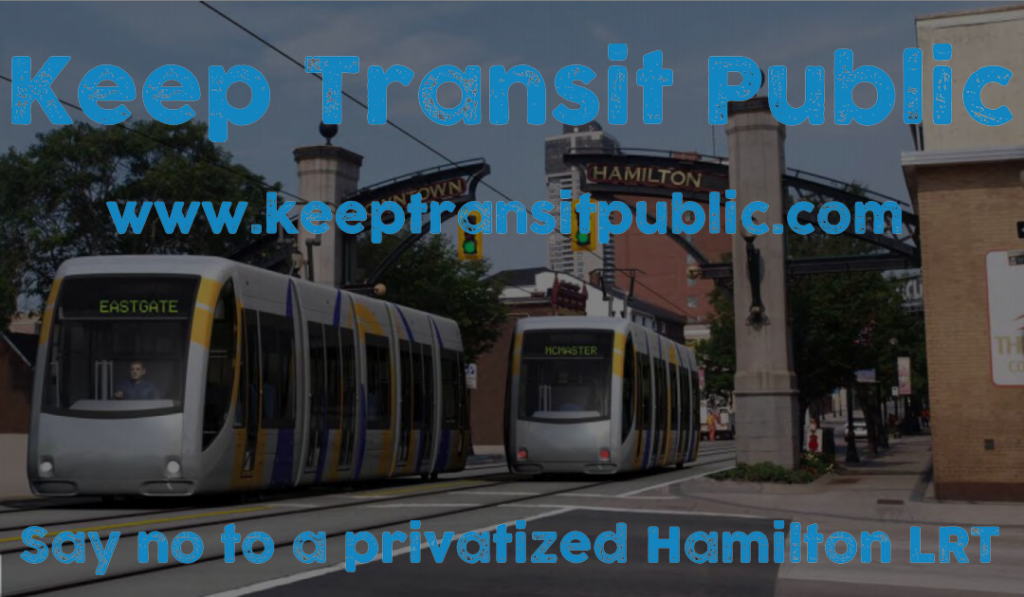 Sign the petition.
THE ONTARIO GOVERNMENT IS PRIVATIZING YOUR PUBLIC TRANSIT, BUT THERE'S STILL TIME TO STOP THEM AND KEEP TRANSIT PUBLIC.
Subscribe
What can you do?
Keep Transit Public to avoid the catastrophic experience of other cities.
We need your help to remind city council to vote once again to keep transit public.